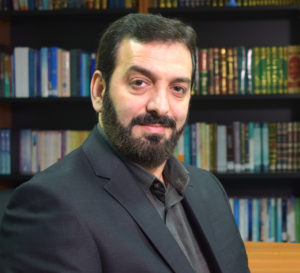 WELCOME TO THE ISLAMIC COLLEGE
The Islamic College is a unique, pioneering and dynamic institution, providing higher Islamic education in an academic way. We aim to provide our students with an environment within which the pursuit of scholarly achievement can be carried out in a manner that meets the standards of academic study of Islam and Muslims in top universities.
We see ourselves as a caring, friendly and disciplined institution committed to raising standards in the study of Islam by bringing together the best scholarship in this field for students, scholars and community groups.
The College strives for academic excellence, spiritual development, fulfilment of potentials and achievements of all our students regardless of their individual beliefs, ethnic origin or gender. We try to focus on the needs of each individual student and aim to nurture each student in order to ensure their journey at the Islamic College is successful and progressive.
We look forward to welcoming you to the Islamic College.
Isa Jahangir, PhD
Principal