Studying with us during coronavirus in 2020 to 2021
How you will learn when you start your College Study
We have put everything in place so you will get a great learning experience and lots of support when you start your course in autumn 2020 or spring 2021. We want to do this in a flexible way that works for you and follows government advice around keeping safe.
We are planning to teach you through a mix of online virtual and face-to-face learning during autumn 2020 and spring 2021 but at present, everything is online.
This means we can keep everyone safe while aiming to give you some opportunities to come onto campus and use some facilities such as the library.
You would study on blended learning that starts with fully online virtual learning during the autumn term and small face-to-face classes during the spring term.
If you cannot make it to campus for whatever reason, we will work to make sure you can start your course fully online.
The Islamic College has evaluated the circumstances in conjunction with Middlesex University in support of students. This would ensure that you have the best education possible, from our student support services going online to virtual social discussions. Based on our experience of delivering distance learning for our Masters programmes, we have been working to introduce online learning to undergraduate students.  So we're well prepared to teach you online this autumn. You will be taught through a blend of online lectures, workshops and problem-solving sessions. These will be supported by online module notes, pre-recorded video content, online classroom discussions and interactive activities.
Virtual Learning at the College
Desire2learn is the Islamic College's online learning support area for candidates. This is a place where you can find online materials to support your studies together with discussion areas, module information and calendar dates. As a student of the college you would be entitled to access all modules which are supported online through our virtual learning environment.  http://islamic-college.desire2learnclient.com/. The VLE is designed for the mobile world—and the platform can be accessed from any mobile device for a true anywhere, anytime, any device learning experience.
The VLE allows learners to learn on their terms, proceed through content at their own pace, and access learning from any device. Students get personalised feedback to keep motivated, on track, and engaged.  It makes it easy for learners to connect, participate in forums and discussions, and view each other's profiles. It gives portfolios to staff to reflect on learning, showcase growth, and celebrate achievements. It also identifies and tracks high-risk learners, proactively alerts the staff to step in and offer help. By engaging with e- learning you will also be developing skills which are essential for your learning and are also highly valued by employers. These include but are not limited to: working flexibly, communication, understanding of IT, team working and creating shared understandings based on quality resources and access to global expertise.
Each student will be assigned a personal tutor through the programme leaders who will meet with students regularly online or face-to-face depending on circumstances to provide them with guidance and support regarding their academic performance, personal growth and development. Students may seek advice from their personal tutor regarding issues and difficulties that may affect their studies during tutorial sessions. Apart from normal class and tutorial time, staff members may be contacted during officially announced office hours.
Student Risk Assessment
As we start our academic year welcoming students to The Islamic College, we realise that some of you may be concerned about having to come onto college and how best to protect yourself against COVID-19. Please be assured that the college is following Public Health England guidance within our approach.
Please note that if you, or someone you share a household with, receive a positive COVID-19 result or instruction to shield, you should inform The Islamic College immediately so that we can advise you on the steps you need to take in relation to your studies and wellbeing. If you need to declare a positive COVID-19 test, please email the registry, if you, or someone you live with, develop symptoms of COVID-19, please self-isolate for 14 days.
The symptoms are a high temperature, a new or continuous cough, or a loss or change to your sense of taste or smell. If studying your course means that you have to come onto campus and you have concerns about a personal characteristic or condition that may increase your vulnerability to COVID-19,
Students coming to the college are asked to complete a risk assessment form. Once you have completed the online form you will receive an automated email which assesses your level of risk based on the answers you provide. You may recomplete the risk assessment at any time, if your health or circumstances change. All information provided within this document will remain confidential and secure in line with GDPR. This information will be visible to staff from Student Support, who are available to support you in considering safe access to the college and the library, and to staff at a college.
Self-isolating
If you develop COVID-19 symptoms you should get tested.
The main symptoms are:
Continuous cough
Temperature or fever
Loss/change in taste
Loss/change in smell
If you test positive for COVID-19, please let us know as soon as possible by contacting the Head of Registry on 0208 451 9993 or email j.hussain@islamic-college.ac.uk. The quicker you tell us, the better we can support you by sending you information on next steps and how to look after yourself. You can find out more on what your test results mean via the NHS website, but please make sure you follow any individual advice given to you by the NHS. You may also be contacted by NHS Track and Trace to identify anyone you may have been in contact with recently so they can also be tested. If you're experiencing mild symptoms, the NHS provide some steps you can take to treat these at home. However, if you're unable to cope with the symptoms of COVID-19 at home, for example if you feel breathless and it's getting worse, or your symptoms are getting worse, please use the NHS 111 online Coronavirus service. Try to stay away from people you live with.
Symptoms
If you have symptoms, you should stay away from other people you live with as much as possible.
If you can:
stay on your own in one room as much as possible and keep the door closed
avoid using shared spaces (such as the kitchen) at the same time as other people – eat your meals in your room
use a separate bathroom – otherwise, use the bathroom after everyone else and clean it each time you use it, for example, by wiping the surfaces you've touched. Find out more on the NHS website.
Emergency help
Call 999 for an ambulance if you or someone you care for:
Are struggling to breathe
Are coughing up blood
Have blue lips or a blue face
Feel cold and sweaty, with pale or blotchy skin
Have a rash that does not fade when you roll a glass over it
Collapse or faint
Become confused or very drowsy
Have stopped peeing or are peeing much less than usual
Tell the operator you might have coronavirus symptoms.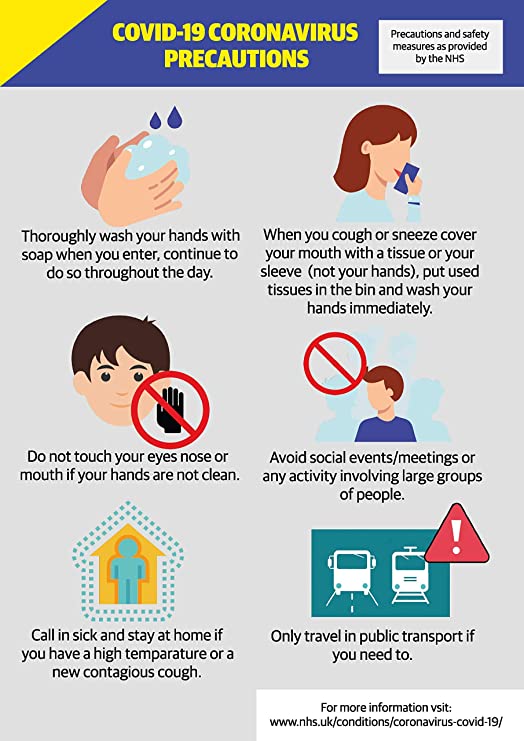 The Islamic College invites you to the book launch of Chronicles of the Martyrdom of Imam Husayn, a comprehensive, reliable, narration-based account of Karbala. This book is a translation of the Shahadat Namih‑yi Imam Husayn (a), an abridged edition of a multiple award-winning encyclopaedia on the Imam's life .
Date: Monday, 5 October 2020
Time: 7:30-9:00 PM GMT (London time) / 2:30-4:00 PM EST
Speakers:
Dr Mohammed Ali Ismail (Host), Head of ICAS Press
Dr Isa Jahangir, Principal of The Islamic College
Seyed Hashem Moosavi, Director of the Islamic Centre of England
Shaykh Abbas Jaffer, Translator of the book
Dr Amina Inloes, ICAS Press
There will also be a special video message from the author of the original work and Head of the Dar al-Hadith Institute, Ayatollah Muhammad Muhammadi Rayshahri.
A big "Well done!" to the winners of this year's awards! Read more…
Monday: 8th June (18:30 – 20:30)BST
Fridays : 12th June (18:30 – 20:30)BST
01 June – 26 June 2020
Mondays  & Fridays 18:30 – 20:30
The Sixth International Conference on Shi'i Studies 2020
Date: 18th – 19th April 2020
Location: The Islamic College, London, UK

The Islamic College invites scholars to submit abstracts for its sixth annual conference specialising in the field of Shi'i studies. This conference will provide a broad platform for scholars of Shi'i studies to present their latest research. Papers are welcome on any aspect of Shi'i studies. Topics include:
Theology
Philosophy and mysticism
Law and jurisprudence
Histor y
Qur'an and hadith
Anthropological studies
Shi'i minorities
Inter-religious, cross-disciplinary, or comparative studies
Shi'i sects
Authority in Shi'i thought
Hawzah studies and/or Shi'i studies in university • Shi'ism in art
More information about the topics and abstract submission details can be found on the main conference page.
Video Highlights from The Third International Conference on Shi'i Studies
The Islamic College cordially invites you to join us for our annual Milad-al -Nabi celebration to mark the birth anniversary of Muhammad (s).  This joyous occasion cherished by Muslims worldwide provides us with the opportunity to stop and reflect on the life and legacy of our blessed Prophet as a revered symbol of Islamic piety and devotion, and bask in the light of his graceful personality. This noble, fully realized human being, a teacher of mankind and a mercy to the whole world is an integral focus point of devotion, admiration and love but also a source of solace, inspiration and fountainhead of unity for the Muslims all over the world.
Every year the Islamic College selects a thematic focus for the celebration, be it one of the Prophets noble character traits, his unique place in the hearts of Muslims, exemplary life he led or the astonishing legacy he left us with. This year we have decided to focus on the concept of Prophet Muhammad as the unifier of hearts.
We hope that you will grant us the pleasure of your company and join us for an evening of joyous celebration, reflective scholarly sessions, Qur'anic recitations, Nasheeds and student-led Quiz as we celebrate the life of Allah's Beloved – Muhammad His Servant, His Prophet and His Messenger.
The event will be held at The Islamic College, 133 High Road, Willesden, London, NW10 2SW on Wednesday 20th November 2019 at 6 pm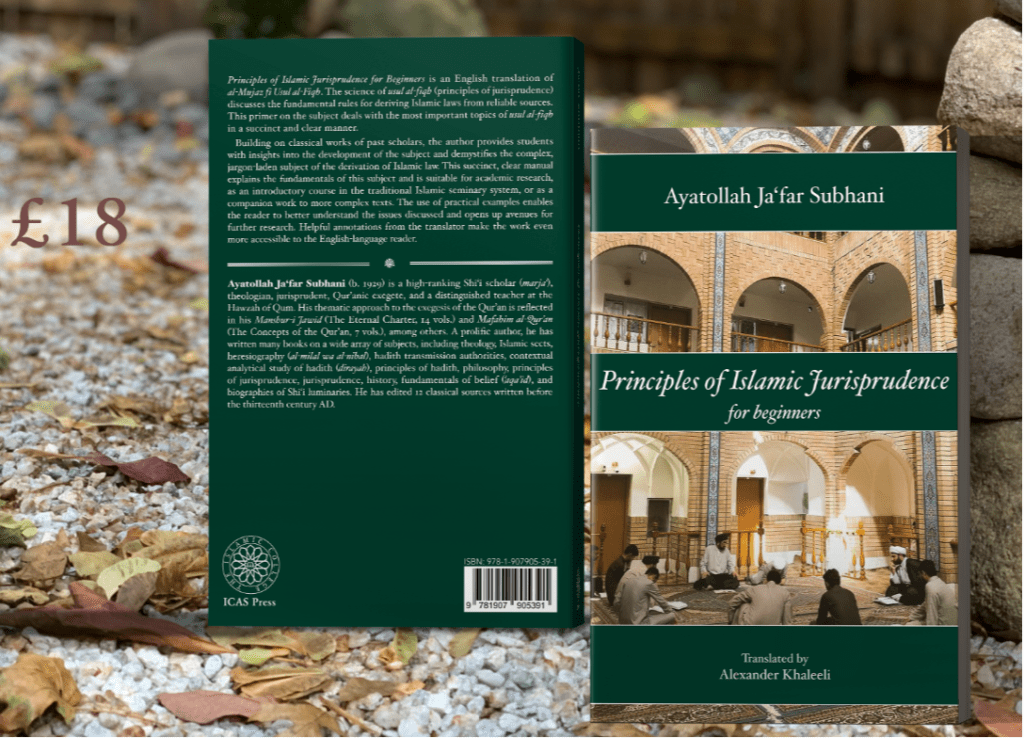 Principles of Islamic Jurisprudence for Beginners is an English translation of al-Mujaz fi Usul al-Fiqh. The science of usul al-fiqh (principles of jurisprudence) discusses the fundamental rules for deriving Islamic laws from reliable sources. This primer on the subject deals with the most important topics of usul al-fiqh in a succinct and clear manner.
Building on classical works of past scholars, the author provides students with insights into the development of the subject and demystifies the complex, jargon-laden subject of the derivation of Islamic law. This succinct, clear manual explains the fundamentals of this subject and is suitable for academic research, as an introductory course in the traditional Islamic seminary system, or as a companion work to more complex texts. The use of practical examples enables the reader to better understand the issues discussed and opens up avenues for further research. Helpful annotations from the translator make the work even more accessible to the English-language reader.
Ayatollah Ja'far Subhani (b. 1929) is a high-ranking Shi'i scholar (marja'), theologian, jurisprudent, Qur'anic exegete, and a distinguished teacher at the Hawzah of Qum. His thematic approach to the exegesis of the Qur'an is reflected in his Manshur-i Jawid (The Eternal Charter, 14 vols.) and Mafahim al-Qur'an (The Concepts of the Qur'an, 7 vols.), among others. A prolific author, he has written many books on a wide array of subjects, including theology, Islamic sects, heresiography (al-milal wa al-nihal), hadith transmission authorities, contextual analytical study of hadith (dirayah), principles of hadith, philosophy, principles of jurisprudence, jurisprudence, history, fundamentals of belief ('aqa'id), and biographies of Shi'i luminaries. He has edited 12 classical sources written before the thirteenth century AD.
---
Author: Ayatollah Ja'far Subhani
Cover: Paperback
---
You can order your copy here or by emailing bookshop@islamic-college.ac.uk
The Islamic College is pleased to announce that coinciding with the upcoming anniversary of Prophet Muhammad's birthday in the month of Rabi Al Awwal
it will offer a series of lectures on Friday nights on the life and teachings of the Seal of Prophethood.
Here are the titles of the lectures to be delivered at the College:
Finality of the Prophethood from the Perspectives of Muhammad Iqbal, Murtada Mutahhari and Ali Shari'ati
A Critique of Abdokarim Soroush's View on Revelation (Prophetic Dream)
The Prophet in The Eyes of Westerners From The Early Middle Age Until Now
Socio-Political Sira of Prophet Muhammad (sawa) and It Relevance to Modern Life
Registration is mandatory
*FREE FOR ALL*
'An interesting and wide-ranging text, displaying the clarity of a major modern Islamic thinker and his approach to Islamic sciences.' Oliver Leaman, Professor of Philosophy, University of Kentucky
Understanding Islamic Sciences provides an informative introduction to six major disciplines in Islamic studies: theology, mysticism, principles of jurisprudence, jurisprudence, philosophy, and logic. It is a user-friendly guide for readers wishing to know more about Islam's intellectual heritage but who are averse to the scholastic language and style of technical books on the subject. The work is also an ideal textbook for introductory courses in Islamic Studies.
Each chapter is dedicated to one of the aforementioned Islamic sciences and includes a survey of the historical development of the discipline, biographies of scholars who have made significant contributions to the subject, and explanations of the most important concepts and issues discussed in each discipline. This second edition has been extensively revised and contains a new chapter on logic, a glossary of technical terms, and four indices.
***
Ayatollah Murtada Mutahhari (1920-1979) was an accomplished scholar of Islamic sciences and is credited with nearly ninety works on a broad range of subjects. He is considered to be one of the leading thinkers of the global Islamic movement in the twentieth century. As a disciple of Ayatollah Khomeini, his ideas played a pivotal role in forming the modern Islamic discourse which served as the foundation of the 1979 Islamic revolution. His views also helped develop an intellectual approach to Islamic teaching and learning in which values such as critical and rational thinking, moral integrity, and freedom of thought and expression are given the utmost prominence.
---
Author: Ayatollah Murtada Mutahhri
Cover: Paperback
---
You can order your copy here or by emailing bookshop@islamic-college.ac.uk