Don't have time to study full or part time? Why not to sign up for our Short Courses!
Different Range of Subjects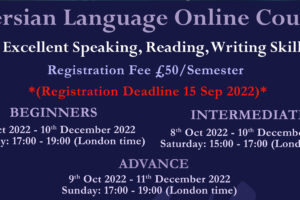 This course offers an excellent opportunity to master a very important language of the Islamic world used by many great Islamic scholars across the ages as well as today. One of the benefits of learning Farsi is the ability to access a huge body of Islamic literature and sources of Islamic knowledge.
The course has three semesters which are designed to prepare students with no previous knowledge of Arabic to read and understand Quranic and classical Islamic texts. At the end of the course, student would have developed the skills of listening, speaking, reading, and grammar.
Date: Friday 19th November 2021 (Time: 7:00 pm – 8:30 pm )
Venue: Muslim Centre of Essess
Address: 874 Eastern Ave, Newbury Park Ilford IG2 7HY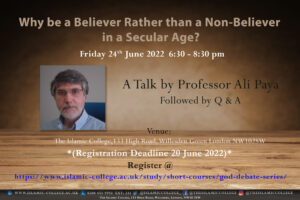 In this talk, some of the non-believers claims will be critically assessed, and it will be explained why certain interpretations of religion, and in particular, the Islamic faith, give an edge to believers over non-believers. The upshot of the arguments which will be presented in the talk is that in the light of these interpretations, individuals would be better off being believers rather than non-believers.
Ṣaḥīfah al-Sajjādīyah does not only contain supplications to God and stating one's needs before God; rather, it is a collection of Islamic teachings in which ideological, cultural, social, political and some natural rules and religious rulings are in the form of supplications.
This introductory course deals with the main problems of moral philosophy including metaethical issues and normative ethical theories. The first part of each session focuses on the current debates on the issue and the second part examines the relevant Islamic views. There are a multitude of books and papers related to this course but our emphasis will be on the following books.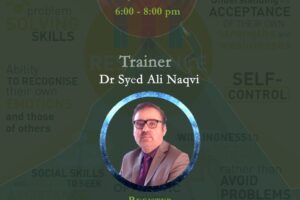 Emotional Resilience can help us get through and overcome hardship and crisis. But resilience is not something we're born with—it's built over time as the experiences we have interact with our unique, individual genetic makeup. That's why we all respond to stress and adversity—like that from the COVID-19 pandemic—differently.
With the onset of modernity, traditional Islamic societies have had to formulate their responses to this new phenomenon. Muslim thinkers and intellectuals have been at the forefront of dealing with these novel challenges. The Islamic College in London has invited a number of such thinkers and professionals to speak on these challenges in a series of nightly online short course and engage with the audience in the Q&A session that follows.