The Islamic College represents a fusion of the classical with the modern. It was founded in 1998 to promote a new approach to the study of Islam and Muslims by providing a unique 'insider's perspective' on Islam and fostering a non-sectarian outlook. The College is fast becoming an important academic centre for Islamic studies: it offers fully validated degrees at both the undergraduate and postgraduate levels, and has to date published more than forty major texts in the field of Islamic studies and a quarterly academic journal. It is also a multi-faceted institution, offering certificate level courses in practical Islamic subjects, such as Qur'anic Arabic and Islamic Banking, not to mention having just launched a momentous new programme to train Muslim scholars for the West. The Islamic College is one of the few Muslim institutions in the West today able to boast such an impressive contribution to the study and future of Islam.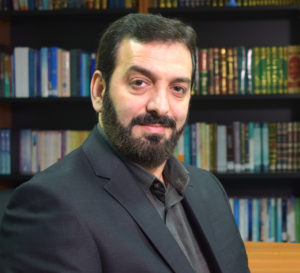 WELCOME TO THE ISLAMIC COLLEGE
The Islamic College is a unique, pioneering and dynamic institution, providing higher Islamic education in a comprehensive way. We aim to provide our students with an environment within which the pursuit of scholarly achievement can be carried out in a manner that meets the standards of academic study of Islam in top universities as well as the long established Hawza centers.
We see ourselves as a caring, friendly and disciplined institution committed to raising standards in the study of Islam by bringing together the best scholarship in this field for students, scholars and community groups.
The College strives for academic excellence, spiritual development, fulfilment of potentials and achievements of all our students regardless of their individual beliefs, ethnic origin or gender. We try to focus on the needs of each individual student and aim to nurture each student in order to ensure their journey at the Islamic College is successful and progressive.
We look forward to welcoming you to the Islamic College.
Isa Jahangir, PhD
Principal